While working with cutting-edge technology, a Laser Technician requires the utmost expertise and care. These tools require in-depth knowledge and each client's needs are different and unique – together this brings an element of risk. Whether you freelance, own your own business or rent a room in a salon or spa, PROtique is one of the few providers that recognize and have specific coverage for Laser and IPL technicians without increased deductibles or onerous restrictions for Laser and IPL services.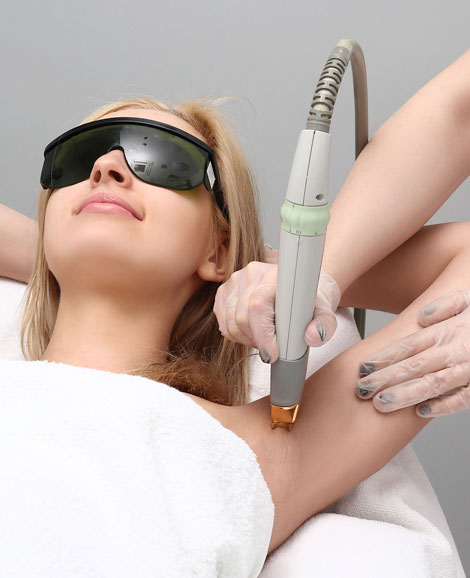 PROtique Laser & IPL Technicians insurance can include coverage for:
Acne
Broken Capillaries/Blood Vessels
Cellulite Treatment – excluding weight loss treatment
Hair Removal
Photo Facials
Pigmentation Treatment (incl. skin spots, rosacea)
Ruby Points
Skin Rejuvenation
Spider Veins
Coverage Extensions Are Available for:
Ear Piercing
Electrocoagulation
Electrolysis
Micro-current Skin Treatment
Microdermabrasion
Micropigmentation & Microblading
RF Skin Treatment
Skin Needling
Ultrasound Skin Treatment
Other Esthetic Services
Technicians providing the following services cannot be insured with PROtique:
CO2 Laser Services
Tattoo Removal
PROtique Masterplan Key Coverages
Protects against lawsuits alleging your service or advice caused injury or loss to a customer. For example, this is designed to defend you if a customer is burned by your laser & IPL.
Protects against accidental injury to others, or accidental property damage. For example, this is designed to defend you if you are sued for negligence after a customer slips and falls in your spa.
**All coverages are subject to the limits of insurance purchased and the usual Terms, Conditions, Exclusions and Warranties of the underwriter, Intact Insurance. Deductibles may apply to some of the listed coverages. More detailed coverage information will be provided with your quote.
See real life examples of how PROtique can protect Laser & IPL Technicians.